Your safety and that of our employees is our priority. Thank you for taking note of the measures taken to receive you under the best possible conditions.
The Abbey of Maredsous
The Abbey of Maredsous is characterized by relaxation and spirituality. It perpetuates the Benedictine monks' tradition of hospitality in a natural and exceptional place.
Maredsous' monks have been welcoming visitors in the reception center Saint Joseph for a thousand years.
Your whole family will make the most of our cafeteria, bookshop, souvenir shop and playground, especially while tasting the Abbey gastronomic products: the Maredsous beers and cheeses.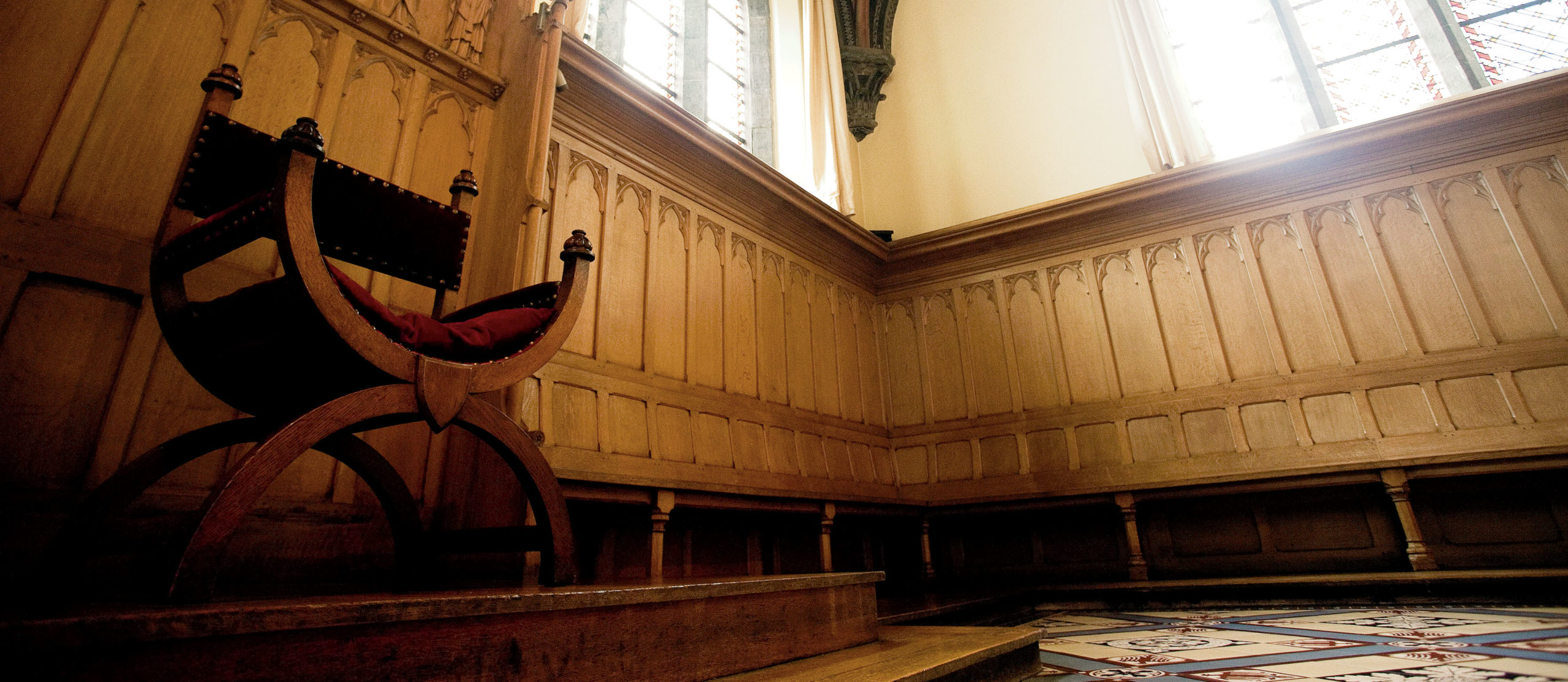 Guided tours

Our guided tours start on the esplanade, where a guide will give you access to the monks' private property.

 

 

 

 
 THE RECEPTION CENTER SAINT-JOSEPH 
 ABBEY OF MAREDSOUS  
 TOURIST ATTRACTION HIGHLY APPRECIATED 
Christmas & Ice Rink in Maredsous
From November 22 to December 25, 2019, the Maredsous Abbey will host during 5 weekends a Christmas Market worthy of the name: more than 60 chalets and many activities will be offered to visitors.
This must-attend event will bring together more than 60 professionals with original ideas to please and delight.
NEW: The Christmas Market will be open every Friday evening, from 18:00 to 22:00.
Saturday and Sunday, open from 10:00 to 20:00.
EXCEPTIONALLY OPEN ON DECEMBER 25th, from 2pm to 8pm!
The Ice rink is open from November 22, 2019 to January 5, 2020
From November 22th to December 25th
Every day of the week from 10 am to 18 pm
Friday open until 10pm
Saturday and Sunday from 10 am to 20 pm
24/12 -> closing at 4 pm
Ice rink open on December 25, from 10am to 08 pm!
From December 26th to January 5th
Every day from 10am to 07pm
31/12 -> closing at 16h
Closed on January 1st
Prices: 6 € adult - 4,00 € children (- 12 years)
Info and booking: 082/698 302 - secretariat@maredsous.com
  TOURISME MAREDSOUS ON FACEBOOK