The cafeteria
The outdoor counters and cafeteria terraces are OPEN.
In front of the main entrance, next to our souvenir shop and the bookshop, you will discover our cafeteria. It has various rooms to welcome you alone, with friends, family or with a group.
We have 2 000 places to offer. It will allow you to enjoy a peaceful place apart from any deafening music during a tasting and without any appointment.
The ideal place to drink before or after a guided tour of the Abbey (on Sunday or upon reservation).
→ Download price list pdf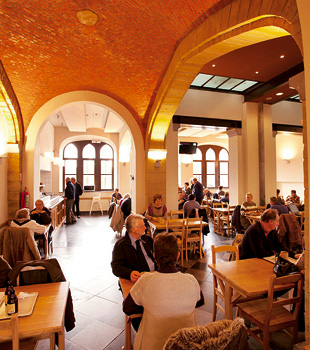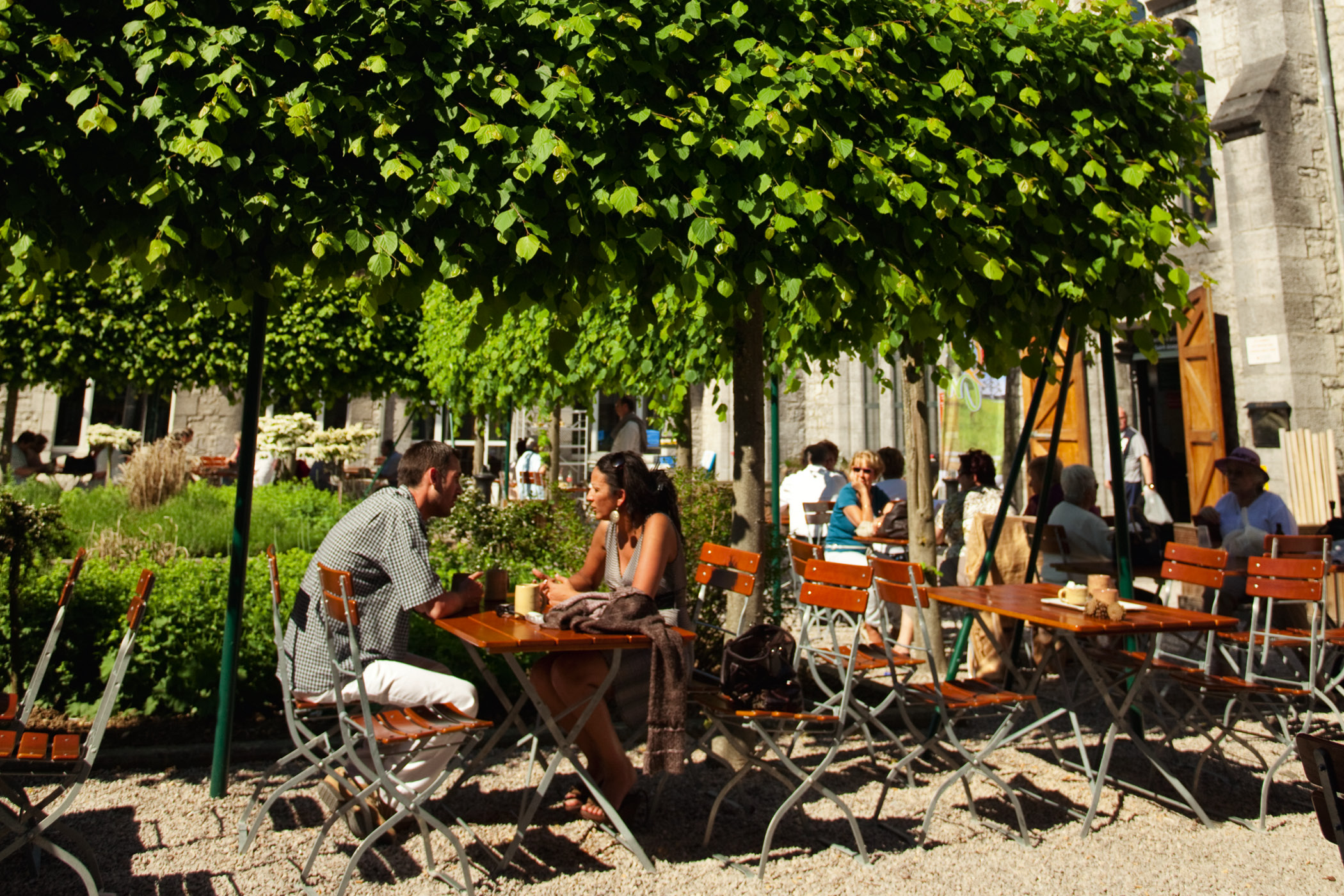 The terraces
Our terraces are accessible again!
Maredsous would not be Maredsous without its large terraces. They offer you an optimal sunlight during the whole day.
Near our playground or at the entrance of our welcome center Saint-Joseph you will get the chance to taste a beer and a cheese tartine (slice of bread), as well as one of our many plates cooked on the spot with craft products. Find out about our price list, our menu of the moment and make your choice, we will handle the rest.
This summer, we offer you a covered terrace facing directly south with a floor. This will allow you to take place under cover during the whole week.
Learn about our specialties to eat on the spot or to take-away on the price list.
Make your choice at the cashier and you will receive a ticket.
With your ticket, go to the counter bar to take your drinks.
If you ordered a hot meal, you will see a number on your ticket.
Sit down comfortably inside or on the terrace.
When your number appears on the screens, go to the kitchen counter to take your plate.
The Saint-Joseph reception center has 750 seats.
Not less than 1250 outside seats are at your disposal on our different terraces.
1000 parking places are FREELY available during the year.