MAREDSOUS BEERS
You can find the real Benedictine tradition in the different Maredsous beers: the blonde has an alcohol content of 6%, the brown has an alcohol content of 8% and the triple has an alcohol content of 10%. These beers ripen in caves during two months before being sold.
The delicate fruity or caramelized flavors of the Maredsous beers blend perfectly and harmoniously with Maredsous cheese …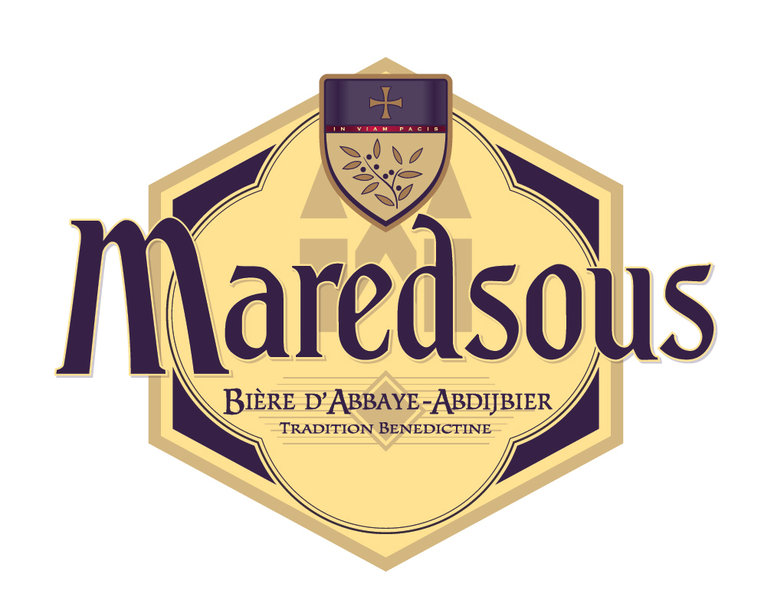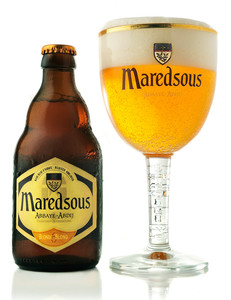 MAREDSOUS BLONDE 6%
This beer is the Abbey very first beer; monks still drink it during their lunch. It has an antique yellow color, barely made cloudy.
This beer has an important white foam. This beer is delicious; it has a cheerful fruity flavor, a soft malting, a slightly dry final touch and is delicately hopped.
It has all the refreshing qualities of a classical Belgian blonde thanks to its complex flavors and its touch of bitterness.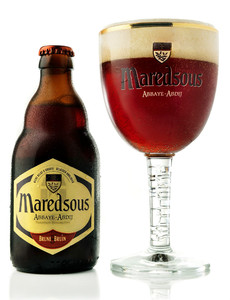 MAREDSOUS Brown 8%
This beer was originally only brewed for Christmas, but has become inevitable over the years.
This sparkling beer is recognizable because of its very expressive flavors and its dark burgundy color.
The generous caramel bouquet is supplemented by fruity touches. Moreover, the bottle contains yeast.
The beer is refermented in the bottle.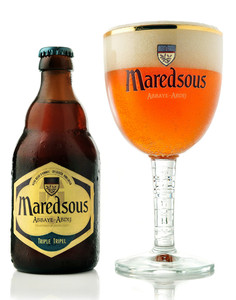 MAREDSOUS TRIPLE 10%
This beer is a Belgian triple with a gold color. It is full-flavored and slightly spicy. Its flavor is yeast-derived, bitter and fruity with a balanced post-bitterness.
Its sweetness contrasts with its alcohol content. It is a delicious strong, sweet and heady beer that will delight the initiated.
It contains yeast and is refermeted in the bottle.